Patch Notes – 2nd Anniversary Events, LTM Rotation Adjusted (Sep.17.2020)
by ROE team 2020-09-17 14:57:47
Dear Adventurers,

Welcome to the latest official patch notes for Ring of Elysium. Here are the full details:
LTM Rotation
Monday, Tuesday, Wednesday, Thursday, and Friday's LTM has been changed to "Grand Adventure"

Saturday and Sunday's LTM has been changed to "Heavy Metal"
Anniversary Event- Unlock Exclusive Anniversary Characters
Event period: September 17 to October 14

Added four types of event items- Sakura's mask, Alice's hat, and Jacques' headphones, which can be used to redeem Exclusive Anniversary Characters and other rewards

During the event, players can obtain the event items via:

Eliminating opponents / surviving in non-training mode games

Looting airdrops in non-training mode games

After collecting enough character fragment items, you can redeem the corresponding Anniversary Exclusive Character to unlock it permanently or redeem other rewards at the Event Center in lobby

Please note that you do not need to own any previous season characters in order to use the Anniversary Exclusive Characters

After the event, event items will be reclaimed by the system and redeem panel will be closed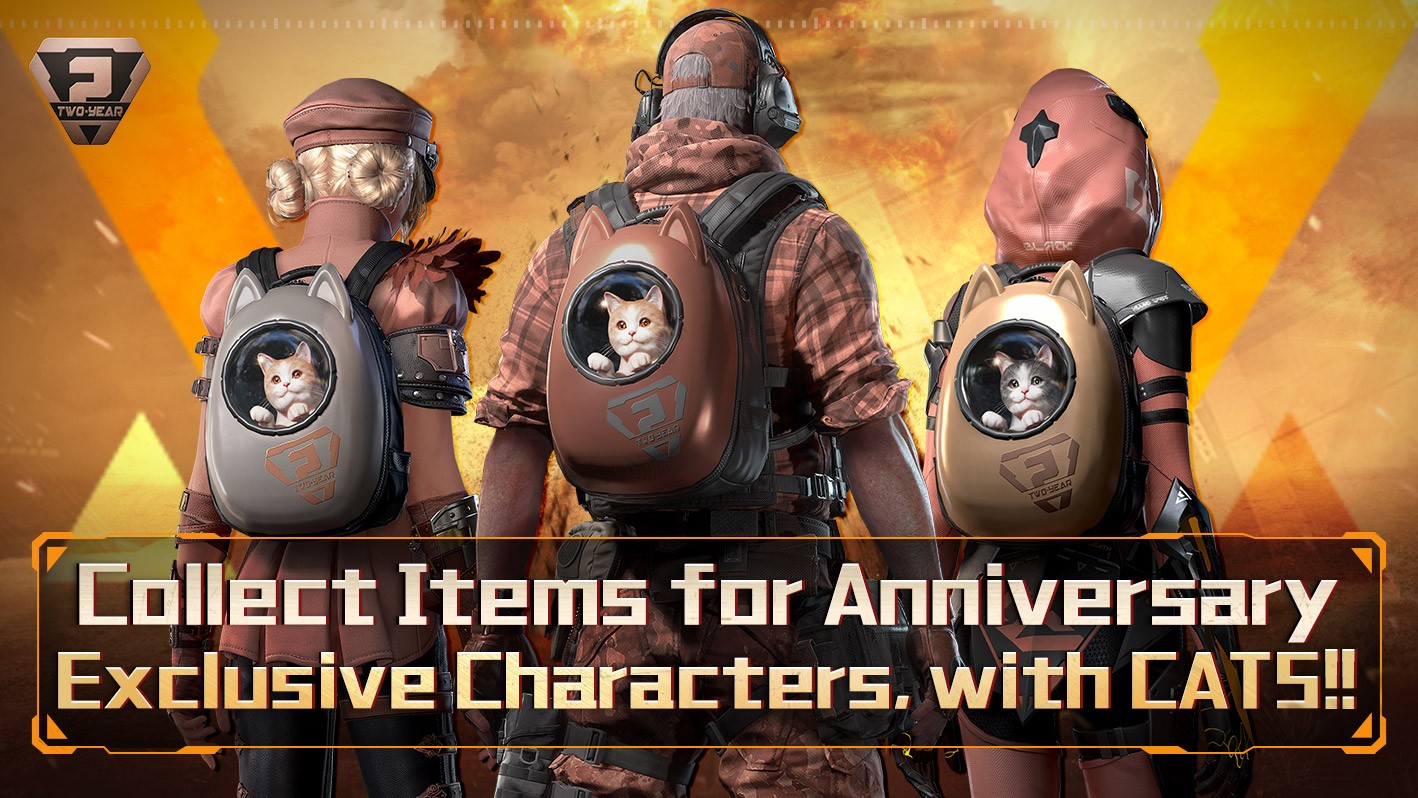 Anniversary Daily Check-in
From Sep. 17 to Oct. 14, make sure to log-in and check-in daily for a Coin supply box!
Anniversary Card-flip
From Sep. 17 to Oct. 14, participate the card-flip after completing the assigned daily task, card-flip rewards include accessories and portraits. After completing 7 card-flips, players can also claim an exclusive MK12 anniversary weapon skin for FREE!
Anniversary Gifts
Log-in from Sep. 17 to Oct. 14 to receive second anniversary exclusive rewards, including a traversal equipment appearance set, exclusive accessory, and Coin supply box
New Items in Coin Shop
Added new items to the Coin Shop, including an Epic G36 anniversary weapon skin (available exclusively from Sep. 17 to Oct. 14). As well as new portraits, accessories, and the Coin supply box
Map
Sprinkled some sweet anniversary decorations and cakes around Vera in celebration of the anniversary
Adventurer Characters
Unlocked Edward Miller - Elite Operator Style A, and Style B

Unlocked Igor - Tactical Camouflage, Style A, and Style B
DX12 Client
NVIDIA GeForce RTX 2060 graphics card users will now automatically enable the DX12 client
Thanks for playing,
ROE DEV Team