The DirectX 12 Client is here!
by ROE team 2019-06-19 21:28:46
Ring of Elysium will no longer include the pop-up box at launch for you to choose the version of the client.
Players may now visit the [In-game settings]
and enable the DX12 Beta Client option to experience a smoother ROE!
After enabling, your client will launch as DX12 in the next start-up.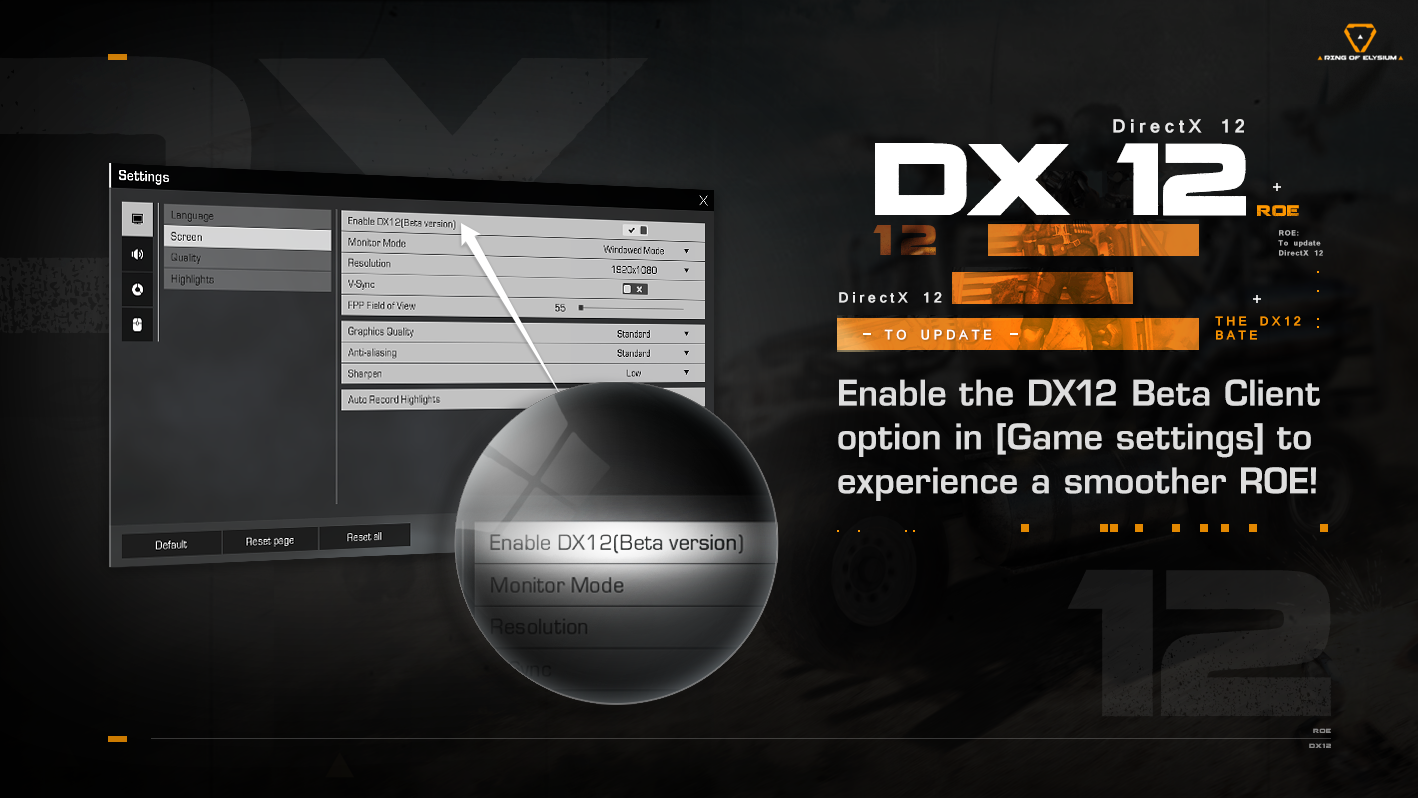 Please note: the DX12 Client Beta testing software and hardware minimum requirements are as follows:

-OS: Windows 10.0.10586 (Threshold 2 1511) and above
-RAM: 8GB and above
-Graphics card (Nvidia): GTX 1060, 1660, 1660Ti, 1070, 1070Ti, 1080, 1080Ti, 2060, 2070, 2080,
2080Ti, GTX 1050Ti, GTX 1050, GTX 960, GTX 970, GTX 980, GTX 980Ti, Titan
-Graphics card (AMD): RX560 4GB, RX570 8GB, RX580 2048SP 8GB, RX580 8GB, RX590 8GB,
RX VEGA56 8GB, RX VEGA64 8GB, RX Radeon VII, RX 550, R390, R380, R370