FREE Anniversary DLC- Download today for FREE goodies!
by ROE team 2019-09-19 10:54:45
Dear Adventurers,
Anniversary Event- FREE Anniversary DLC
l Over the past year, we have all witnessed the evolution of ROE together, thank you for sharing this incredible moment with us. To give back to the community, we have prepared a FREE anniversary DLC packed with exclusive goodies, including a M4A1 weapon skin, a special accessory, a special portrait, and a thank you letter
l Please note that this DLC will only be available from September 19 to October 16, 2019, make sure to head to our Steam store page to download the DLC before it's gone!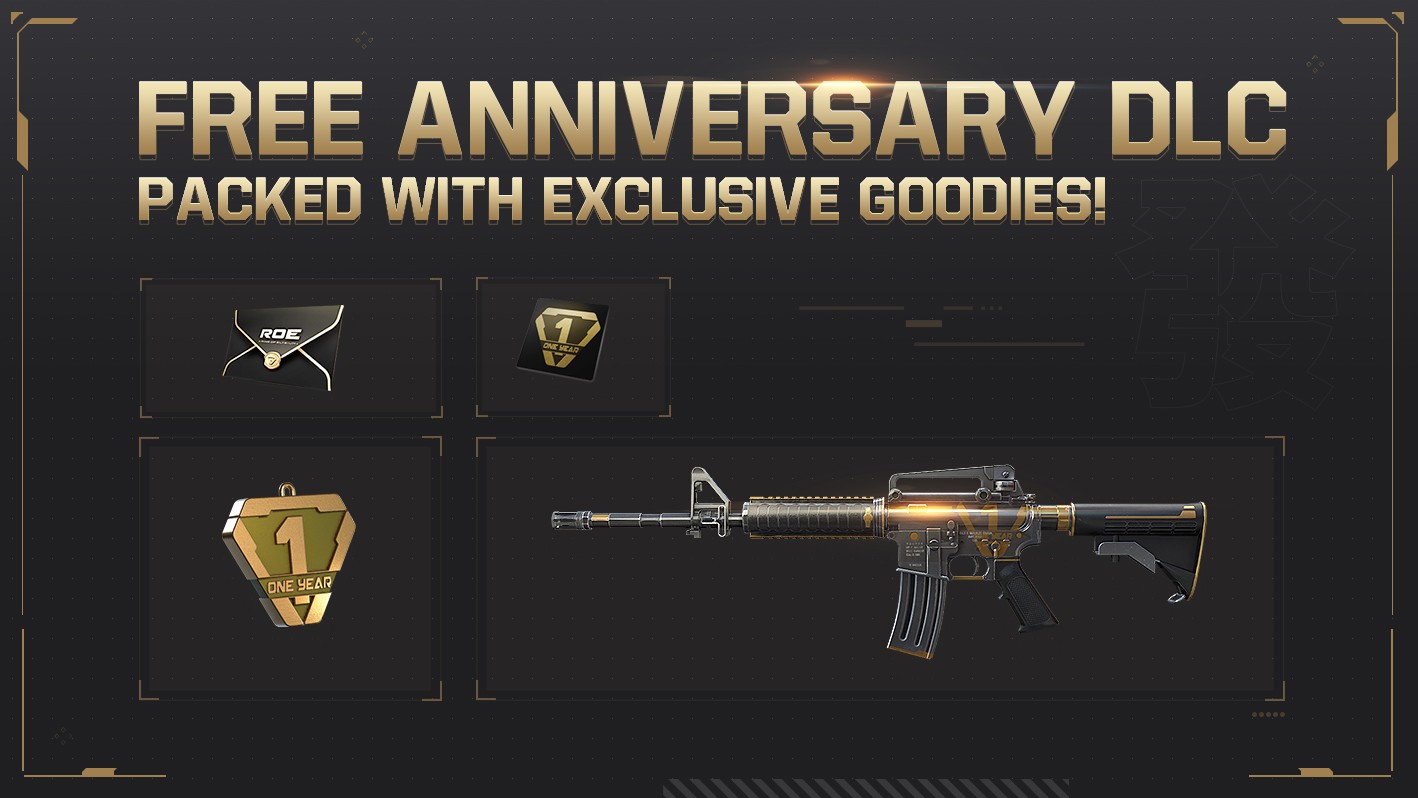 Thanks,
ROE DEV Team